The Legal 500 2014: "Oana Albota has a unique combination of qualities: extremely intelligent, with excellent knowledge of law, she is strong, sharp, but very kind at the same time".
Tel: +4 0370509600; +4 0733551015
Fax: +4 0370509601
Email: oana.albota@albota.ro
Oana is the founding partner of Albota Law Firm; before this, Oana coordinated, as a partner, the real estate practice of PeliFilip for almost 3 years. Oana also worked as an associate lawyer in the real estate practice of NNDKP. Before NNDKP, she worked as a litigation partner for a medium size Romanian Law Firm.
With more than 19 years of experience in business law, she is one of the most appreciated construction and real estate lawyers in Romania; she has advised leading international and domestic developers in transactions standing as land marks for the real estate market in Romania. She is highly recommended as construction and FIDIC specialist; during the last years she won significant FIDIC international arbitration cases for her clients.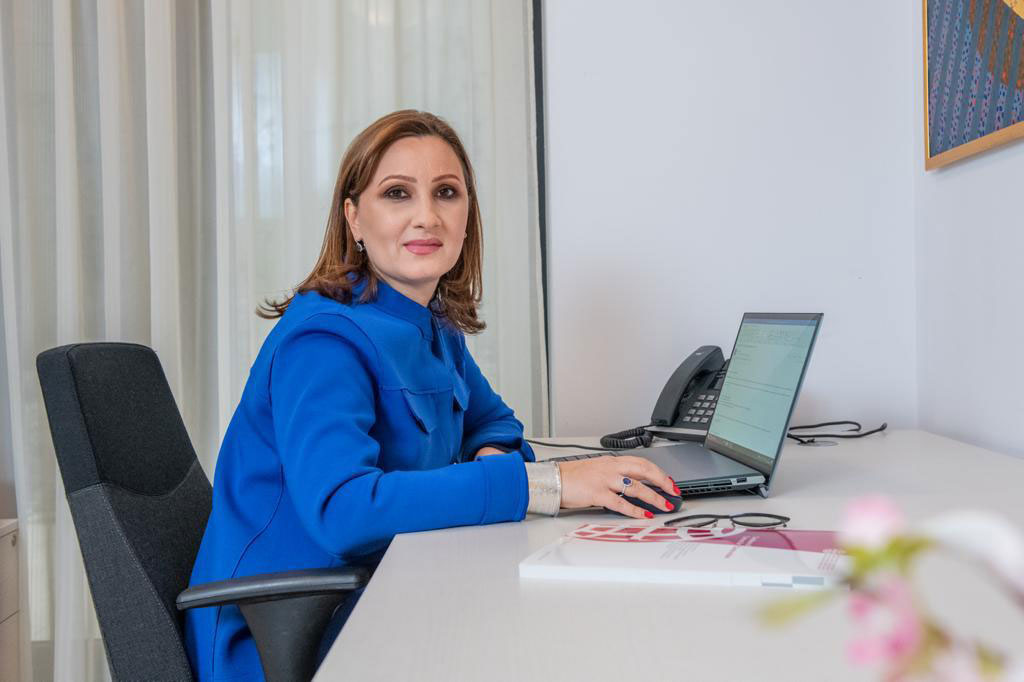 Selected highlights of Oana's work:
advising a Belgium based real estate developer, in relation to the development and leasing of Hermes Business Campus, an office building and commercial property complex of almost 78,000 sq. m located in the new business district of Bucharest and in relation to a EUR 30 million re-financing;
assisting an US based developer in the development, financing and leasing of the Lakeview office project and in the exit, by means of a sale of the shares in a transaction of a value in excess of EUR 61 million;
assisting a domestic client in the development of three photovoltaic parks with an overall installed DC capacity in excess of 10 MWp, located in Arges;
advising one of the largest real estate groups active on the Romanian market, in relation to the construction agreement concluded for the construction of La Stejari residential project located in North Bucharest, with a final built-up area of 190,000 sq. m;
assisting the Israel's leading infrastructure and real estate developer in the development of a residential project on a plot of land with an area of approximately 9,000 sq. m, located in Bucharest;
assisting a major Romanian construction company in relation to the a JCT based design and built construction contract for the development of Colosseum Bucharest, a retail park of approximately 53.000 sq. m gross footprint area (GFA);
representing an international real estate developer in connection with a construction arbitration deriving from a 1987 FIDIC Red Book, the value in dispute being of approximately EUR 23 million;
advising a Greek fund in relation to the joint venture with its Israeli partner for the acquisition of a land plot with an area of approximately 60,000 sq.m. located in Bucharest – the value of the transaction was in excess of EUR 73 million;
Education:
2003: LLM in business law and international cooperation- Institut Franco-Roumain de Droit des Affaires et de la Coopération Internationale Nicolae Titulescu – Henri Capitant;
2003: LLM in private law, University of Bucharest, Faculty of Law;
2001: Law Degree, Bucharest University, Faculty of Law.
Other
2011: Construction Law Summer School – Fitzwilliam College, Cambridge (2011);
2007: The FIDIC Contracts – A Practical Guide for Using and Understanding the International Conditions of Contract, Warsaw, Poland;
Career to Date:
May 2014: Partner Oana Albota Law Firm
August 2008 to April 2014: Partner, Head of Real Estate Practice, PeliFilip, Bucharest;
May 2007 to July 2008: Associate, Real Estate Practice, Nestor Nestor Diculescu Kingston Petersen, Bucharest;
December 2004 to May 2007: Partner, Head of Litigation Practice, Grosu & Associates;
December 2002 to December 2004: Associate, Marina Georgescu Law Office;
October 2001 to June 2002: Legal advisor, Ministry of Public Works, Transport and Housing, The State Inspection in Constructions, Legal Department.
Professional Offices:
Member of the National Association of the Romanian Bars and Bucharest Bar Association.
Languages
Romanian, English, French