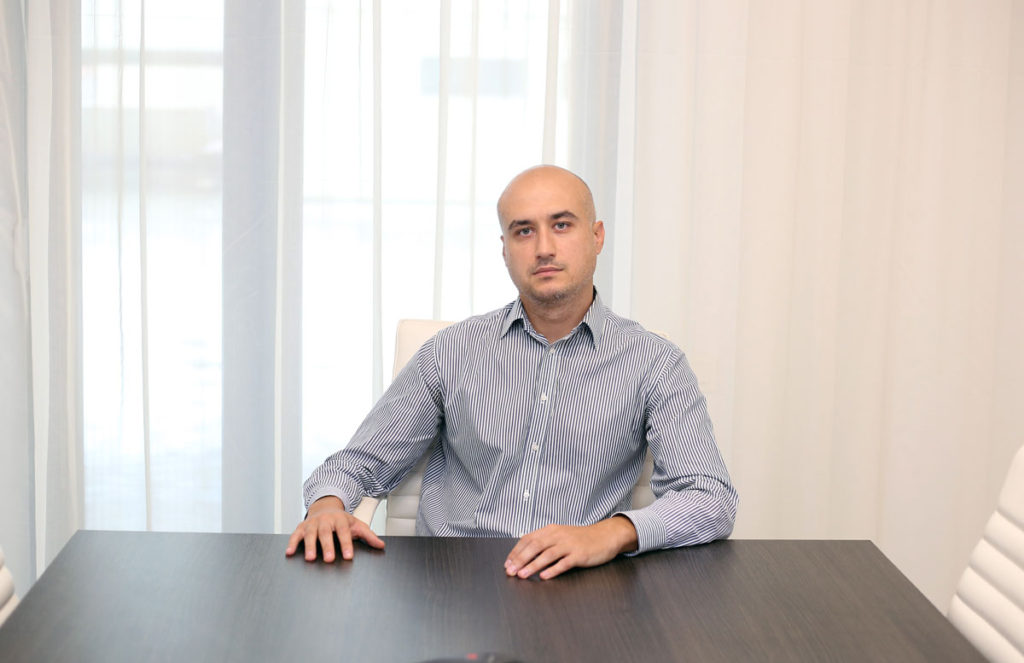 Bogdan joined Albota Law Firm in January 2019; prior to this, Bogdan worked for a local law firm located in Bucharest. Bogdan also worked as an associate lawyer in various local and international law firms, with specific focus on real estate transactions.
Selected highlights of Bogdan's work:
Advising a prominent asset management and investment banking company in relation to the negotiation and execution, on the landlord's side, of multiple forward retail lease agreements to be concluded with several anchor tenants for a commercial centre to be developed in Bucharest (currently completed and fully operational), among which: one of the largest hypermarket operators in the world (trading under the brand of a French multinational retailer), a German shoe and sportswear retail chain, the leading gaming and entertainment operator in Central and Eastern Europe and a globally present Swedish multinational retail-clothing company
Assisting a French multinational electric utility company on the due diligence process for the acquisition of an approx. 50 MW wind project, as well as for the negotiation of the related construction (Silver FIDIC) and development management agreements
Assistance of the Romanian branch of a major Austrian bank, one of the largest financial services providers in Central and Eastern Europe, during the due diligence process regarding an operational office building project envisaged to secure a refinancing transaction
Assisting the subsidiary of one of the world's largest alternative investment managers to conduct the real estate and regulatory due diligence in relation to the financing of an oil and gas exploration and production company with headquarters in USA and acting through its Romanian branch
Education:
2006: LLM in business law, Bucharest University, Faculty of Law;
2005: Law Degree, Bucharest University, Faculty of Law.
Other
2014: Hotels management and operation. Structure and negotiation of commercial leases. FIDIC – forms of contract, construction sequences, claims management – Vienna, Austria;
2009: Shopping Centers, Logistic Centers and Offices: Business and Legal Issues. Real Estate Joint Ventures – Zagreb, Croatia;
2007: The Anatomy of Development. Property Investment: Value and Yield – Warsaw, Poland;
Career to Date:
January 2019: Associate, Albota Law Firm;
2017-2018: Associate, Cumpanasu &Partners;
2016-2017: Private practice;
2012-2016: Associate, Wolf Theiss Rechtsanwälte GmbH & Co KG;
2011-2012: Associate, Salans Moore & Partners SCA;
2006-2011: Associate, CMS Cameron McKenna SCA;
2005-2006: Junior Associate, Popovici & Partners SCA.
Professional Offices:
Member of the National Association of the Romanian Bars and Bucharest Bar Association.
Languages