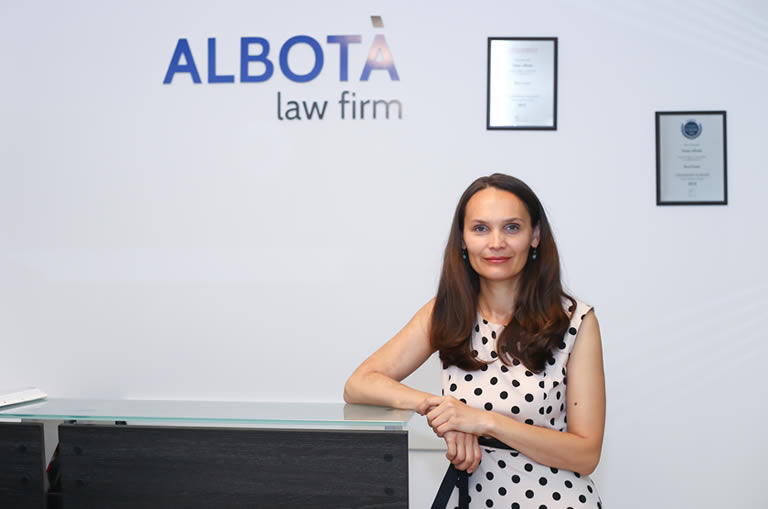 Ana-Maria joined Albota Law Firm on April 2019; prior to this, Ana-Maria has been practicing law for 19 years with major law firms and gained significant expertise in the M&A, corporate governance, commercial contracts, real estate and construction matters.
Selected highlights of Ana-Maria's work:
advised a top European Group in the acquisition of a bank assets related to the owner of a 5-stars hotel in Bucharest. The assets comprise a facility agreement between the owner of the hotel, as borrower, and the bank, as lender, the shares owned by the bank and a subordinated loan agreement between the owner of the hotel, as borrower, and an affiliate of the bank, as lender;
advised a top local player in the oil & gas field in connection with the selling of its majority shareholdings to strategic investors and due-diligence related investigation;
advised a US based company active in aeronautic field in connection with corporate governance, commercial-related matters, assistance related to day to day business;
advised a major Czech company active in the real estate field in connection with the acquisition of two Romanian companies and coordinated the due diligence exercise in relation thereof;
advised a group active in the finance-banking and insurance-reinsurance filed in connection with the notification and approval of the change of shareholding structure of shareholders owning indirect qualified participations/significant shareholding in credit institutions/non-banking financial institutions and insurance-reinsurance institutions from Romania.
Education:
2004: LLM in International Affaires, Academy of Economic Studies;
1999: Law Degree, Bucharest University, Faculty of Law.
Career to Date:
April 2019: Associate, Albota Law Firm;
2018-2019: Senior Associate, Radulescu & Musoi SPARL;
2014-2018: Senior Associate, Vilau & Asociatii SCA;
2011-2014: Senior Associate, Vilau & Mitel SPA;
2009-2011: Senior Associate, Bostina si Asociatii SPARL;
2007-2009: Associate, NESTOR NESTOR DICULESCU KINGSTON PETERSEN SCA;
2004-2007: Associate, Voicu & Filipescu SCA.
Professional Offices:
Member of the National Association of the Romanian Bars and Bucharest Bar Association.
Languages: